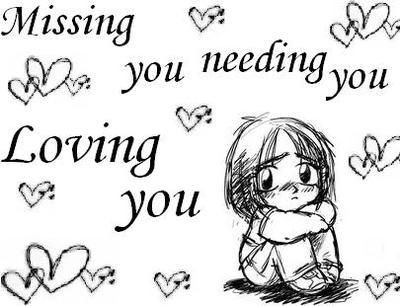 This is especially dedicated to my beloved father, whom I miss terribly! He is currently in Geneva on a business trip, and though it has only been like three days since he left, I feel as though it has been forever since I last saw his dear face.

I know that, by now, I should have gotten used to him being away more frequently because of his job, but every time he is away, it feels anew to me, and the emptiness his absence leaves inside of me is something I can never get used to. Being an only daughter amongst three boys, I know I am kinda spoiled, and I know that my father treats me more like a princess, but that is not the reason I love him this much, and miss him this much, and need him this much!

Well, I know that we are all supposed to love our fathers and look up to them and cherish their existence in our lives and thank God every day for the blessing of having them at our side, and I love my father for all that, but I also consider him special in his own way, and unique in ways I simply can never perceive as 'Ordinary'. You know, the one thing I wish for so bad is finding a man as special, extraordinary, amazing, loving and wonderful as my father.

Now that he is away, I miss his daily morning call, which has come to be an essential part of my day to day life. Every morning, he calls me when I am on my way to work, and this call truly makes my day, every single time, for I arrive at work more refreshed and a much happier person. And when I am facing a hardship, I just cannot think of anyone capable of lifting the burden off my shoulder but my father, whom I simply cannot see myself without.

I miss his smile,
his embrace,
his voice,
his wisdom,
his loving touch, and everything else I could think of and relate to him, and only him.

My father is my strength, he is my smile, and the centre of my universe. If there is one thing that could totally and completely blow my whole world and bring my downfall, it is thinking of me and my life without him!

Dear dad, I miss you so very much and this is to let you know that there is nothing I want more than to see your beloved face very soon!

May Allah grant you health and happiness and a long life, full of love and peace and content. You are the greatest father and the best gift a daughter could ever ask for.